---
Mango's Cafe x GEM: Ukraine Crisis Fundraiser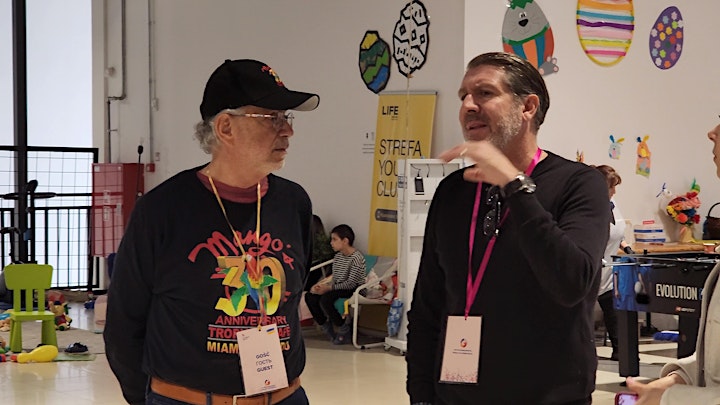 A unique event to benefit Global Empowerment Mission, founded by Miami's Michael Capponi. GEM has relocated 25,000 people from the Ukraine.
Don't miss this collaboration started by local philanthropist, visionary and Mango's Restaurant and Nightclub owner David Wallack. Wallack plans to raise $1,000,000 for Global Empowerment Mission (GEM) and founding CEO Michael Capponi to help refugees escape from the war in the Ukraine and to provide relief and supplies into the Ukraine. Event starts at 4 pm with a 300 plus, police-escorted motorcycle cavalcade, sponsored by Cartel Baggers Autotronics in South Miami to Mango's on Ocean Drive. Then, join the fundraiser event with a full buffet dinner at Mango's from 5-6:30 pm (buffet included in the ticket price). Music by local Miami star Cuban artist DJ LAZ. Followed by a video of Wallack's recent trip to Warsaw, Poland, where Michael Capponi showed David the GEM offices and relief supply warehouse, and they visited Ukranian refugee shelters where David saw firsthand what GEM is accomplishing in Poland to help provide humanitarian aid to many Ukranian refugees. A Live Auction will follow, with amazing auction items, including Wallack's own 2008 candy red Harley Davidson, Softail motorcycle with only 3,500 miles, original paintings by world-renowned Haitian and Cuban artists, travel, hotel and spa stays and more. Benefit attendees are invited to stay late night and enjoy the greatest live nightclub Latin dance and magic show south of Las Vegas!
This event would not be possible without the enormous assistance from the Miami Beach Police Athletic League, the Miami Beach Chamber of Commerce and Cartel Baggers Autotronics.
Please help Michael Capponi and GEM save Ukrainian refugees' lives with food, medicine and relocation housing. This is what YOUR DONATION will help to provide through the Global Empowerment Mission, a registered 501 (c) (3) non-profit corporation:
* Aid into Ukraine and extraction of refugees out of Ukraine
* Relocation Assistance from refugee shelters in Hungary and Poland into long-term housing
To purchase tickets to the event please click here:
Mango's Cafe x Gem: Ukraine Crisis Fundraiser